Appleton Museum of Art - Inspired Fashion Show
Last year the Appleton Museum of art in Ocala, Florida reached out to me with an incredible opportunity. The museum was preparing to showcase the Folk Couture: Fashion and Folk Art exhibit. The exhibit features works of folk art paired with a matching art inspired fashion ensemble, each individually crated from fashion designers across the globe. To celebrate the Folk Couture exhibit, the Appleton Museum reached out to local Florida fashion designers and put together an inspired fashion show. Each local designer chose an artifact from the Appleton Museum to draw their design inspiration from. I chose an ancient Chinese Jade piece. It was a beautiful fit for my aesthetic and to represent my Asian American heritage.
The perfect sewing machine for a Jade gown had to be my Husqvarna Viking Jade! I shared behind the scenes photos on instagram and it was shared on Husqvarna's social media. The Jade gown was constructed from sheer layers of white and green tulle and hand sewn silk cherry blossoms with pearls in the center. The frothy dress looked like a Chinese jade vase from afar.

I modeled my own fashion design and chose Chinese cherry blossom inspired makeup. The hair and makeup was expertly applied by Hello Gorgeous Salon Ocala.
Photo wearing my Jade inspired gown next to the Ancient Chinese Jade artifact at the Appleton Museum of Art. My gown will be on display at the museum for the next three months.
In addition to my Jade inspired gown I also showcased couture feather dresses from my Swan Lake collection. My current collection features gold gilded gowns, tulle ballerina gowns, and dramatic feather dresses and capes. The runway show was hosted in the Appleton Museum's beautiful courtyard with a circular runway and a 360 view of the models and fashion designs.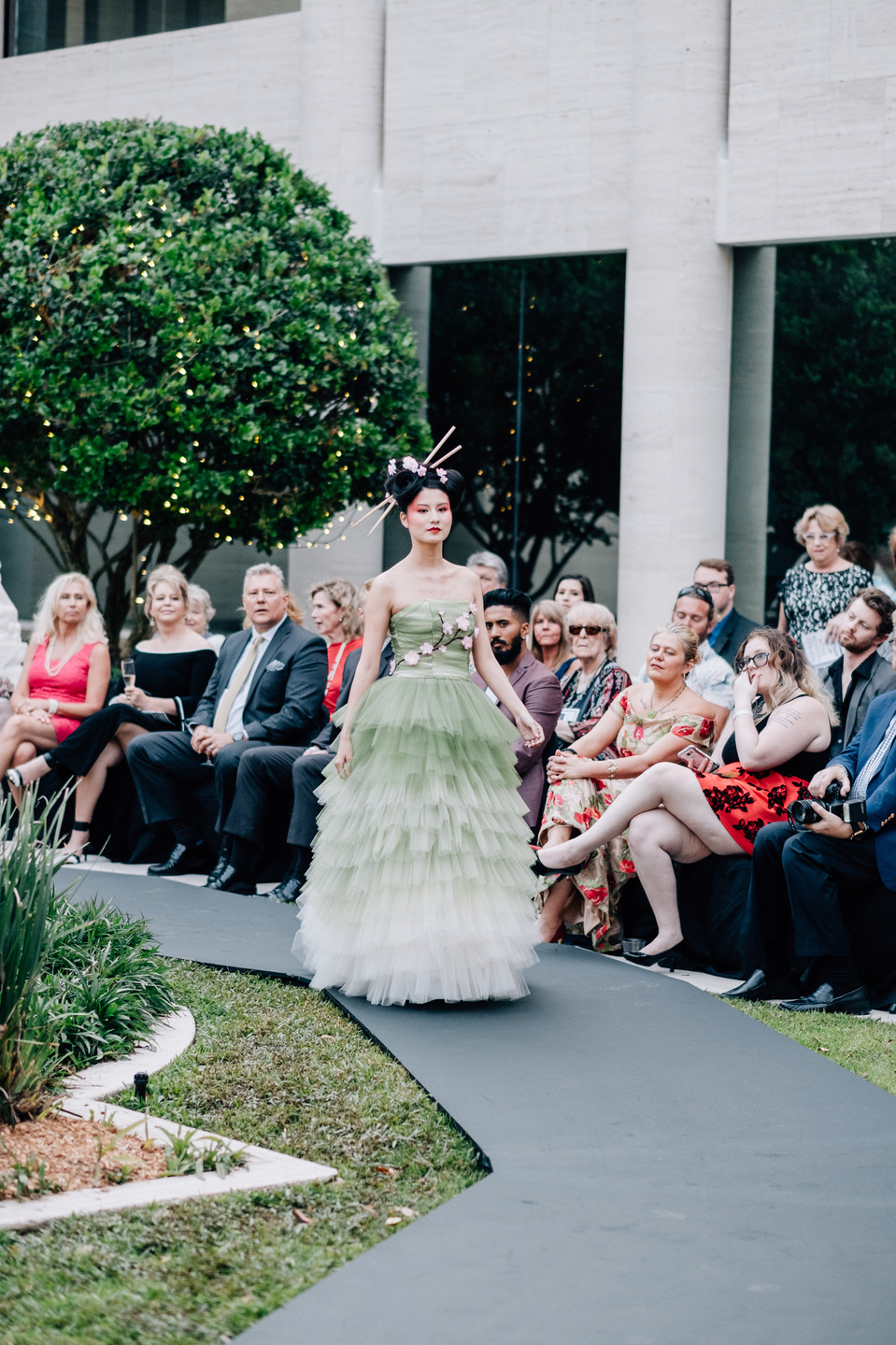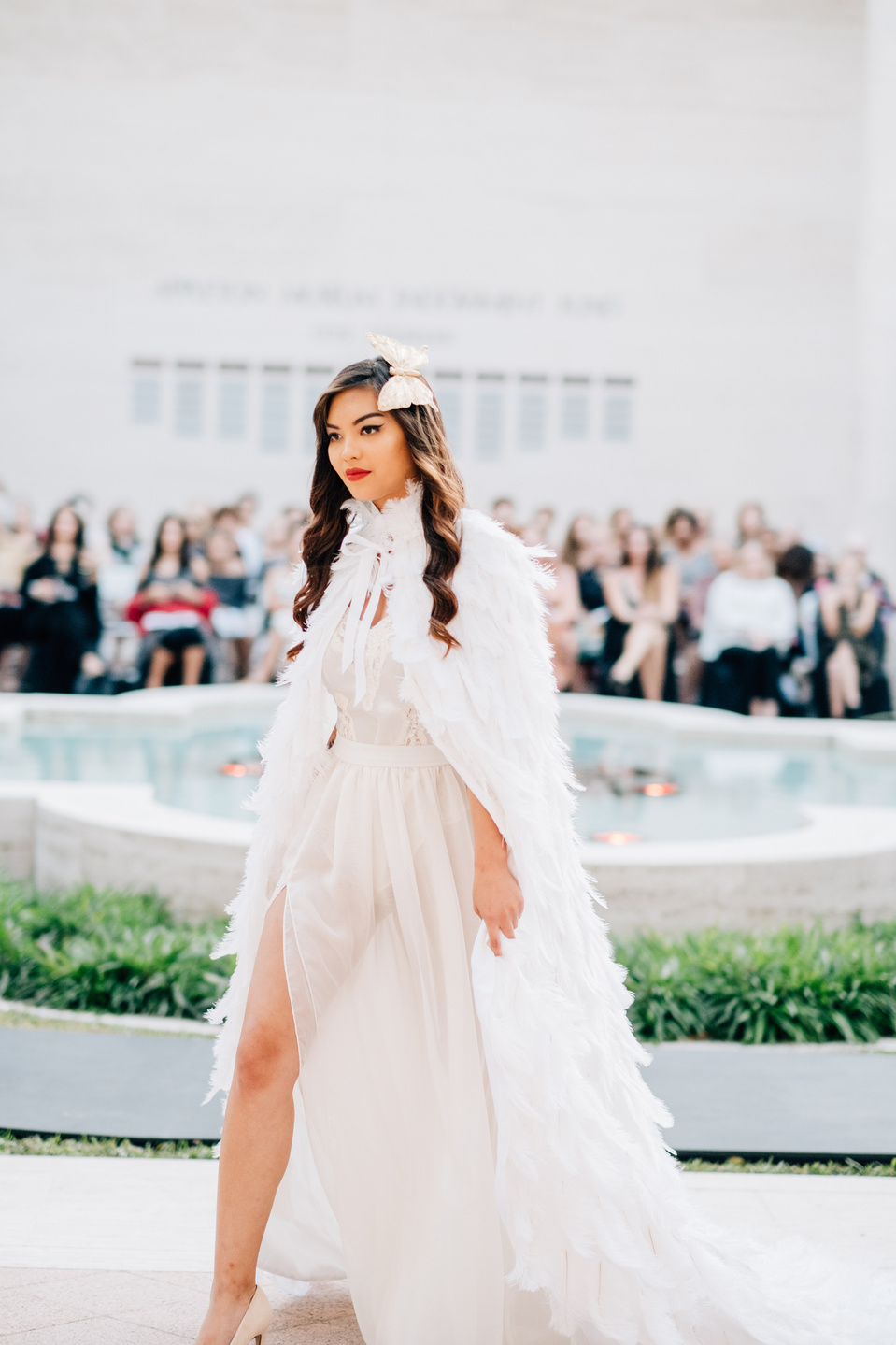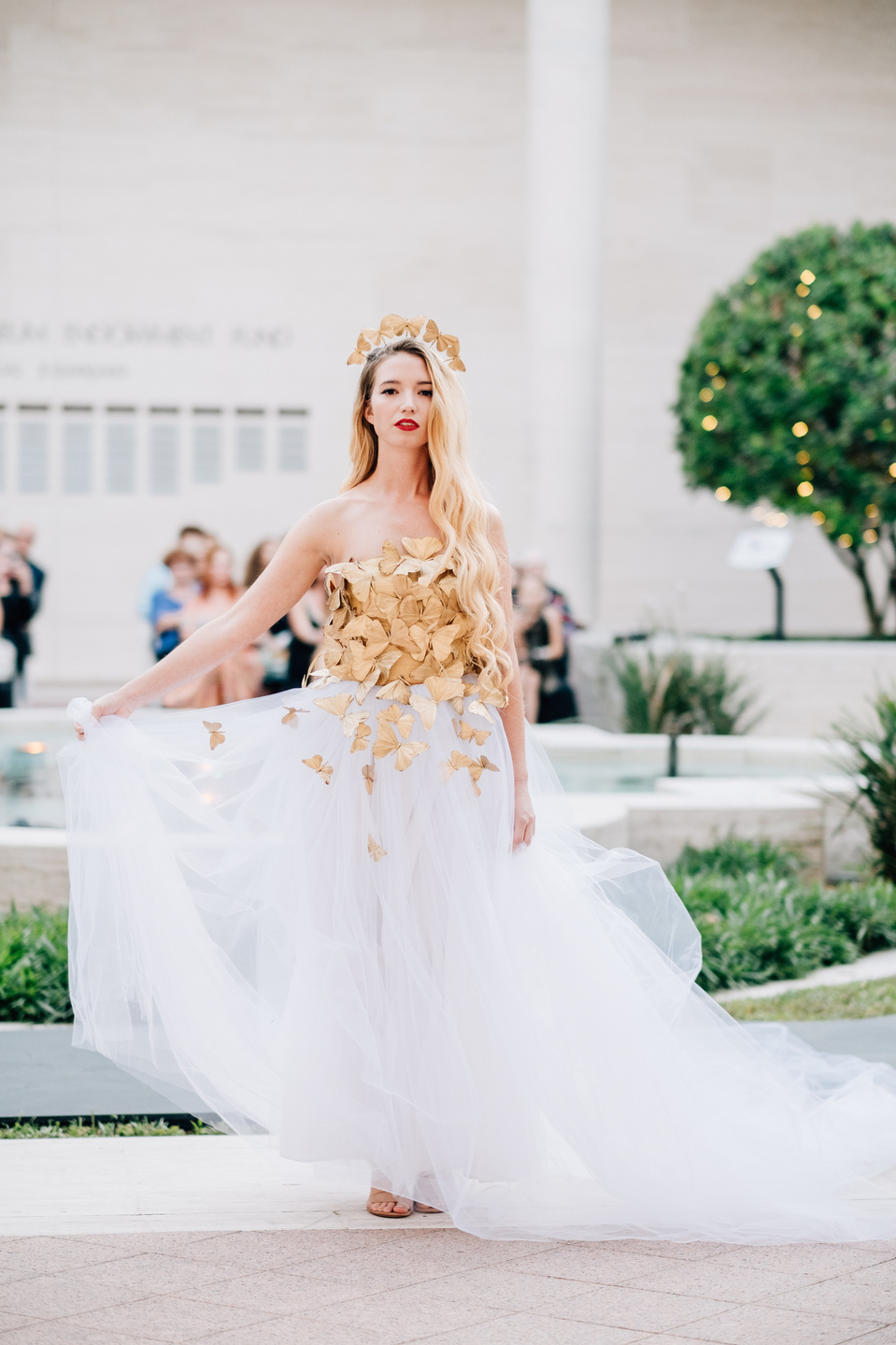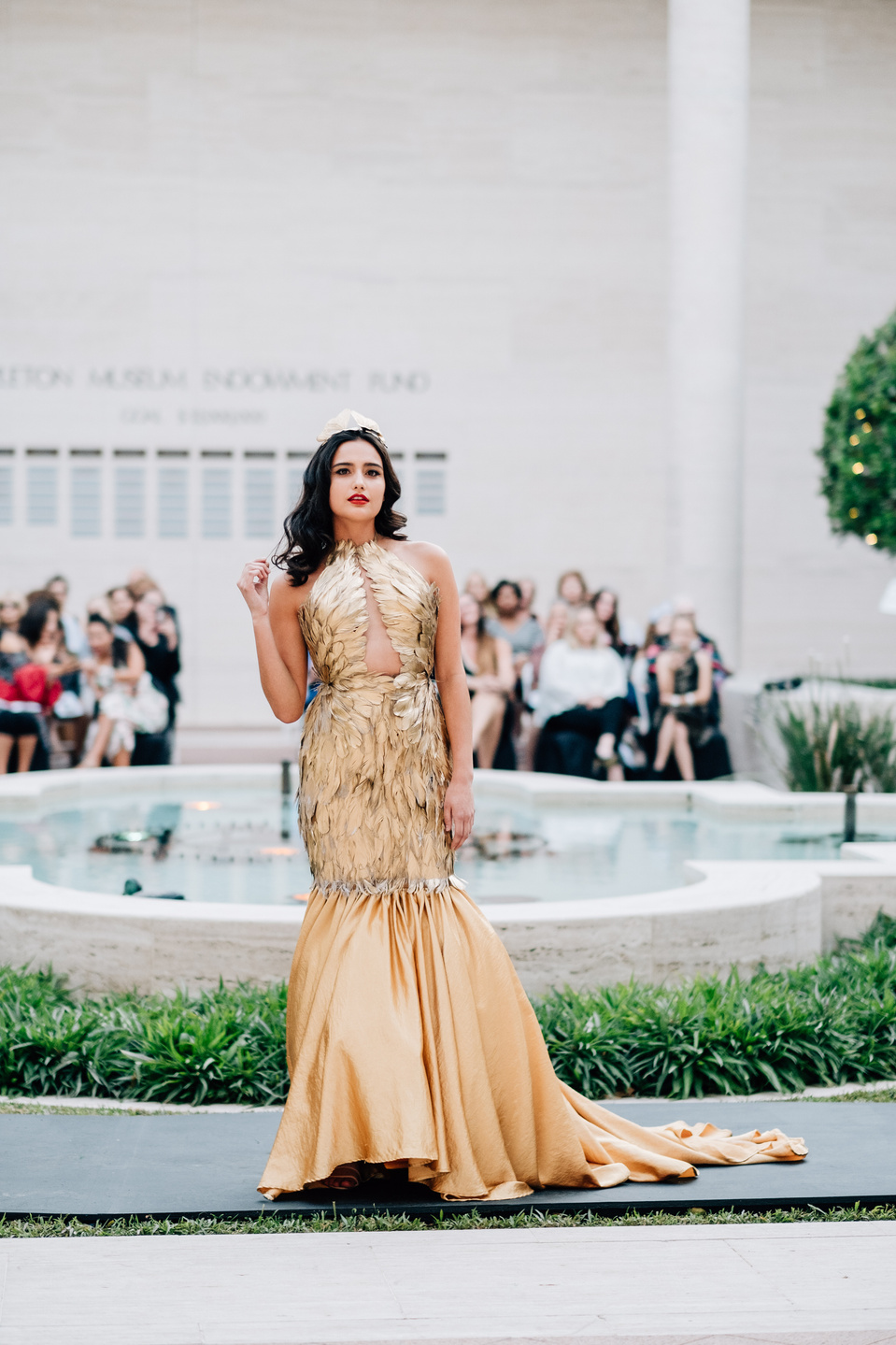 Thank you to the team at the Appleton Museum for creating such a wonderful fashion experience!
Credits:
Photos: Stephen Zane
Models: Katarina Galvis, Monique Brigham, Jean Custodio